It's been blowing pretty good down here in the Delta lately, and it probably won't lay down until sometime around May next year.  The old dock lines that came with the boat are looking pretty sad, and after the 40-50 knot winds we saw back in February and March I'm a little surprised we're still parked in our slip.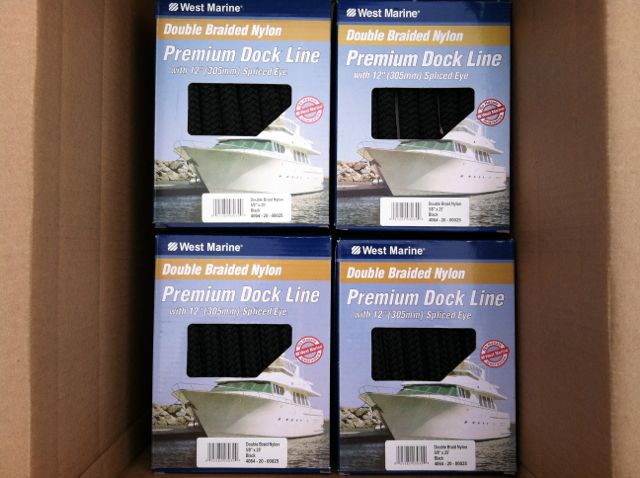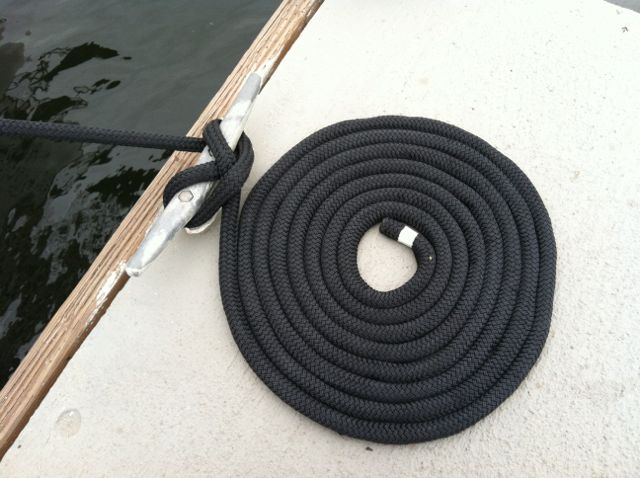 New dock lines have been on the list for a while, and we figured it was time to drop the dime before the winter storms set in.  The old lines are 3/4″ double braid.  They're stiff and bulky, and don't really lay well around the cleat horns on our boat.  We decided on 5/8″ double braid, and since I haven't quite mastered the technique of splicing rope we ordered them with an eye splice pre-installed at one end.  Every time I thumb through the West Marine catalog  I'm amazed by the prices.  5/8″ by 25′ long lines list for $67 each, and we needed 4 new ones.
Retail is for suckers, and well-to-do Yacht owners; of which we are neither.  Thank God for Port Supply and the discount we get through our marina (cost +10%).  Port Supply is the wholesale division of West Marine, and the prices usually run somewhere around 30-40%  of what West Marine charges.  Needless to say, Jeni and I both were amazed when we found out that the price for new dock lines was $25 each.  Go figure.  $67 retail, $25 wholesale.  Sold!!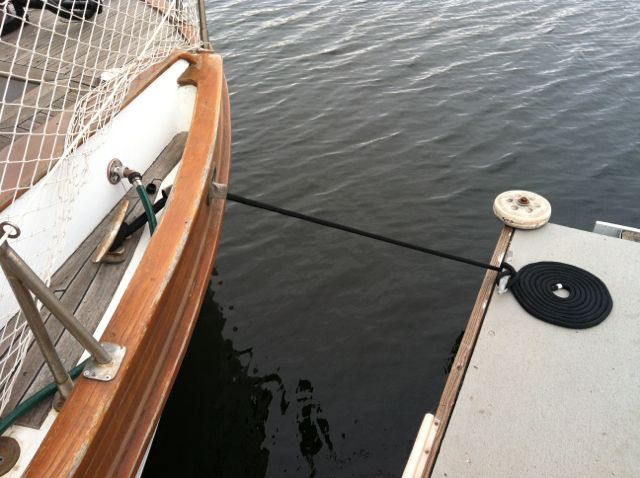 Got 'em all rigged up yesterday just before the cold Northwesterly blew in last night at a howling 25-30 knots.  Needless to say, the boat barely moved in our slip even without the spring lines installed, and we both slept like babies.